Best Four uses of Online Stopwatch Pomodoro Timer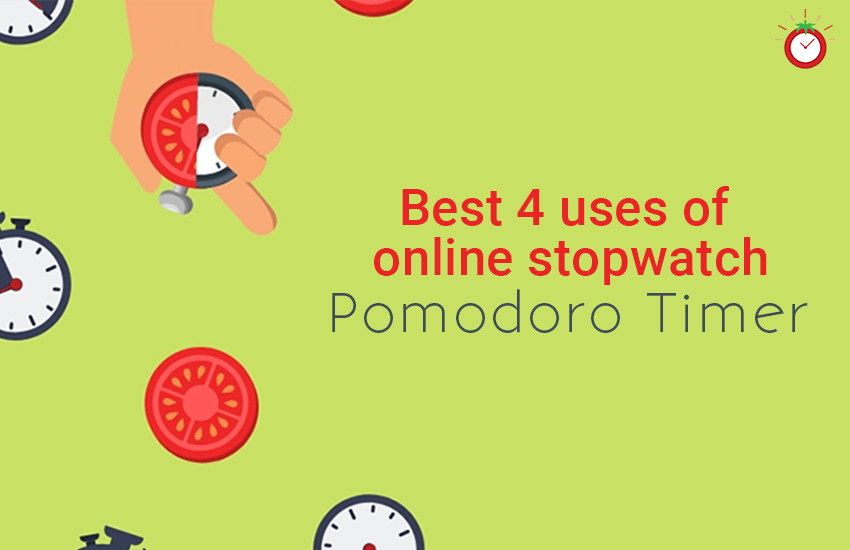 The Pomodoro Timer empowers you to take control of your time. The technique of working for short durations and taking short breaks in the middle makes it almost fun and exciting to complete tasks. This excitement also motivates one to do more tasks and faster. The most positive impact of using the Pomodoro stopwatch is preventing procrastination and getting more work done without stressing out.
Pomodoro stopwatch timer can improve your work productivity in many ways and in fact, there are many ways the Pomodoro timer can be used for different tasks.
Check out four great productivity hacks for using an online stopwatch timer:
Use it as a punch clock
You can use the online stopwatch timer to track the time spend on your projects from start to finished. It helps you track your company's hours and also company's hours and measure your employee's efficiency. Pomzen offers a custom online Pomodoro timer with advanced settings that allows you to adjust break time.
Stopwatch while On-the-Go
Even when you are on the go or busy at work, with Pomzen online stopwatch timer you can access and track the precise time entries. The stopwatch details will be frequently updated and securely stored within the application, which you can access whenever you are free or can access the internet.
For accurate billing
Maintaining accurate timekeeping can help you avoid more than just billing hassles and headaches. Using an online stopwatch timer can help you maintain precise time data and make sure that every moment spent on a particular project and client is recorded accurately.
Set Reminders
You can use an online stopwatch to set reminders of the projects you need to complete before a specific time. If any stopwatch is still running, an automatic notice appears on the application timesheet to remind you. This feature allows you to stay track of your works as well as complete them on time. Want to get more efficient in using your time? Sign up for Pomzen online timer for free and enjoy the benefits of a custom Pomodoro timer and adjustable stopwatch features